There are multiple measures a company can take to establish a friendly corporate culture. One that inspires employees to dedicate their best efforts to the job. Some approaches are more overt than others and others subtly hold an impact on staff such as providing staff a sense of security. Working in an ethical environment establishes just that. If a company demonstrates that the well being of their employees is just as valuable to them as the work they perform, employers should expect to acquire more success.
All members of any corporation's staff should be cared after under the same priority. From the employer to the employees, it is the company's responsibility and ethical obligation to guarantee the protection of the health and safety of each member. In turn, honoring these work ethics helps foster a more productive work environment for employers and employees alike. Operating a business under these principals helps build a positive and organized work culture. By upholding these principals as a part of the company's cultural values, managing a health and safety program allows your corporation to demonstrate a positive and caring image which reaps various benefits.
So, what are some ways implementing health and safety rules benefit your business environment?
Stress Reduction
We've all read how stress is proven to be detrimental to our health. It can onset psychosomatic illnesses and health impairments. Workplace stress has been proven again and again to decrease productivity while increasing employee turnover. It's common sense, really. Give your employees a sense of job security, you receive their loyalty in return along with the security of expecting a reduced turnover.
Revived Corporate Culture
The physical environment of the office offers employee a sense of security. By showing employees they are cared for, it creates an incentive for them to optimize their work performance. Employment contentment directly correlates with generating higher efficiency and revenue.
Cut Company Costs
Reviving your corporate culture can improve your staff's health just by decreasing stress levels in your work environment. as forementioned. Along with that, a safe environment reduces risk of work related accidents.  The happier and healthier the workplace, the less stress-related illnesses occur and more accidents are prevented. This results in a reduced need to allocate large amounts of money towards covering healthcare costs significantly. In 2017 alone, approximately 519 million dollars worth of claims in New Zealand were made just from injuries caused by lifting, carrying, strain and twisting movements.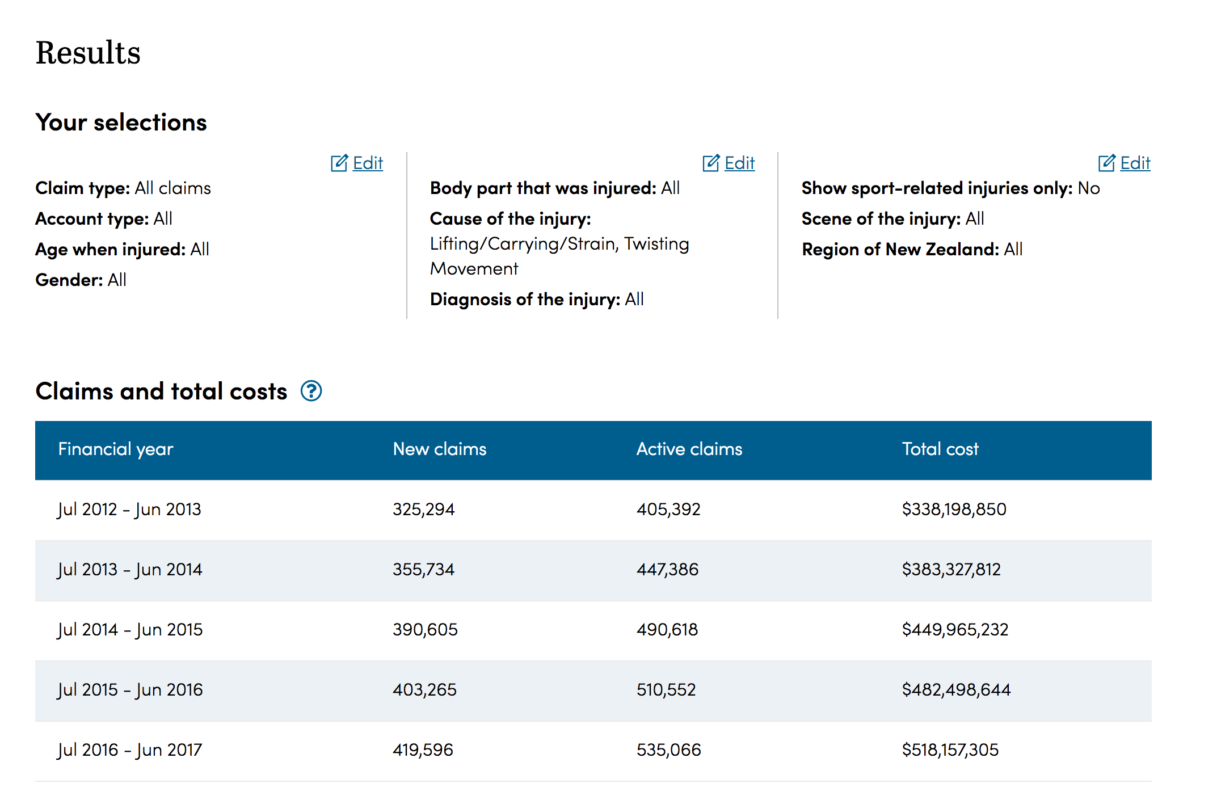 How does hiring professional movers revive your corporate culture?
You guessed it! By creating a safe, secure and healthy environment.
The most important reason why any company should hire professional removalists is to avoid the occupational hazards which can be found in the workplace. Employers and employees alike should be aware of the potential hazards which present themselves during the moving process. This calls for the need to hire professionals which are trained and have a developed skill set to ensure that tasks are carried out (literally and figuratively) in a safe manner.
We already went into detail about the first occupational hazard involved with moving, which is stress. Movers are not limited to just removing your office furnishings, but also reducing your corporate stress. Their expertise allows them to successfully complete the intimidating tasks which would otherwise act as an active stressor to your company's staff. Our relocation services such as packing, dis/assembly of furniture, and hoisting should solely be a part of our workload – not yours.
Along with stress there are obvious physical hazards that could result from moving without the assistance of professionals. Moving and lifting objects from low levels or from shoulder height can be strenuous and difficult to handle. By tackling this independently, you put you and your employees at risk for musculoskeletal injuries. Moving large and heavy objects that are awkward and difficult to handle can result in sprains, strains, fractures, and soft tissue injuries. Relocating these items involves a lot of pushing and pulling, bending, twisting and turning. Improper lifting techniques and/or bad form while performing these procedures can also lead to back and knee pain. Back injuries tend to be a direct result of this while knee injuries occur when an excessive amount of force is exerted. This is not something to under-look given that over a half a million injury claims have been made from these very causes in specific through the last year.
Although there is value in collectively gathering your staff to work as a team, leave that effort for more work-related tasks. Leave the additional stuff to us. Our job is to help assist you in uniting to create the most optimal work environment so that your company continues to thrive. By hiring our professionals moving services, you guarantee your employees a happier, healthier, safe and secure work environment.